Pinkney's Oak Aged Gin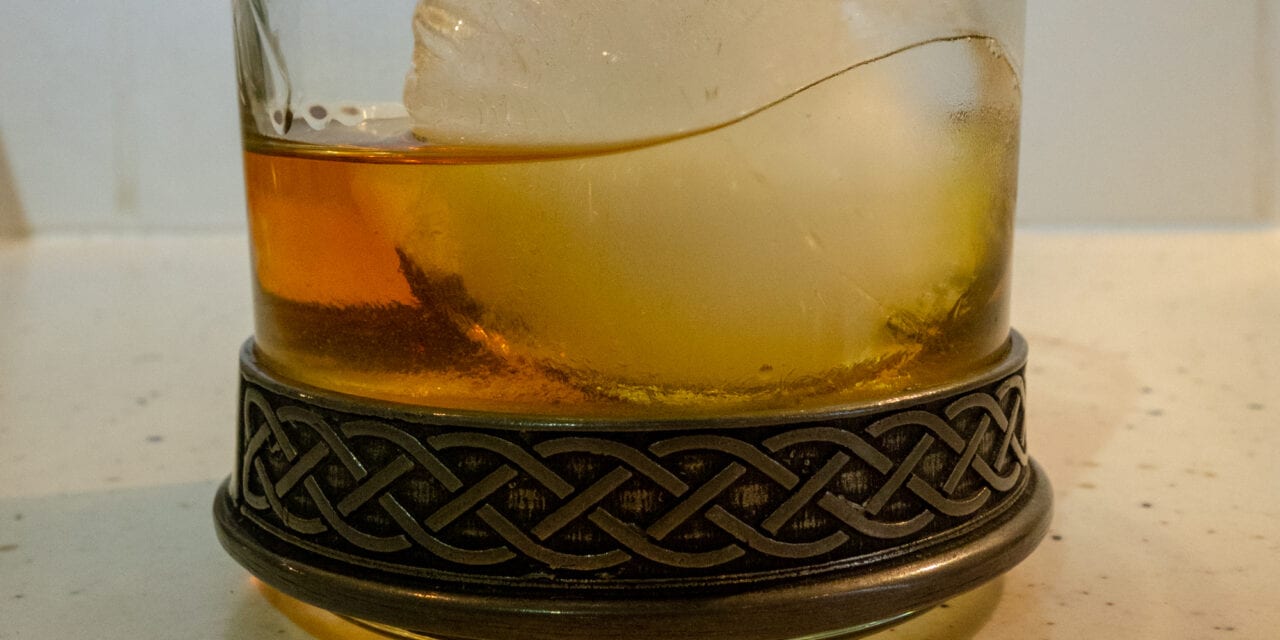 Mum and Dad have decided that, if I am going to run my own bar at some point in the future then I need to have tried a decent range of drinks. Whilst I'm still living at home, they're buying some interesting drinks for me to try. Mum likes Pinkney's Rhubarb and Ginger Gin. As she was ordering another bottle from Pinkey's website, she came across an Oak aged Gin. Knowing how much I like whisky, she ordered a bottle.
We tried it last night. You drink it neat, on the rocks or with water (definitely not tonic water!). Although Mum did end up adding some tonic water to hers and then regretted it!
If there was ever a drink that was a cross between gin and whisky this would be it. When you uncork the bottle you are met with herbal aromas, hints of orange, cardamom and caramel. Your first taste is where the 'whisky' flavours come in. The initial flavours are, as my Dad said, quite harsh, you feel the smokiness from the oak barrels and are greeted with really big hits of caramel flavour. You also have further flavours of vanilla, herbs, cardamon and nutmeg.
The profile of this gin is just so complex, there a layers to the flavour, the more your mouth adjusts to the flavour the more those layers open up.
The initial sharpness fades away fast, going down it's surprisingly smooth, unlike its pure gin counterpart. The aftertaste is extremely pleasant; its not too sweet, not too bitter and definitely not sharp. I would strongly recommend drinking this on the rocks.
It is definitely a unique gin, on the Pinkney's website (www.pinkneygin.co.uk) they say "It's an ABSOLUTE MUST for any gin lovers wishing to try a new experience", and it really is.
At £60 a bottle, it isn't cheap – but it's a unique experience and one that I'd heartily recommend.