About Me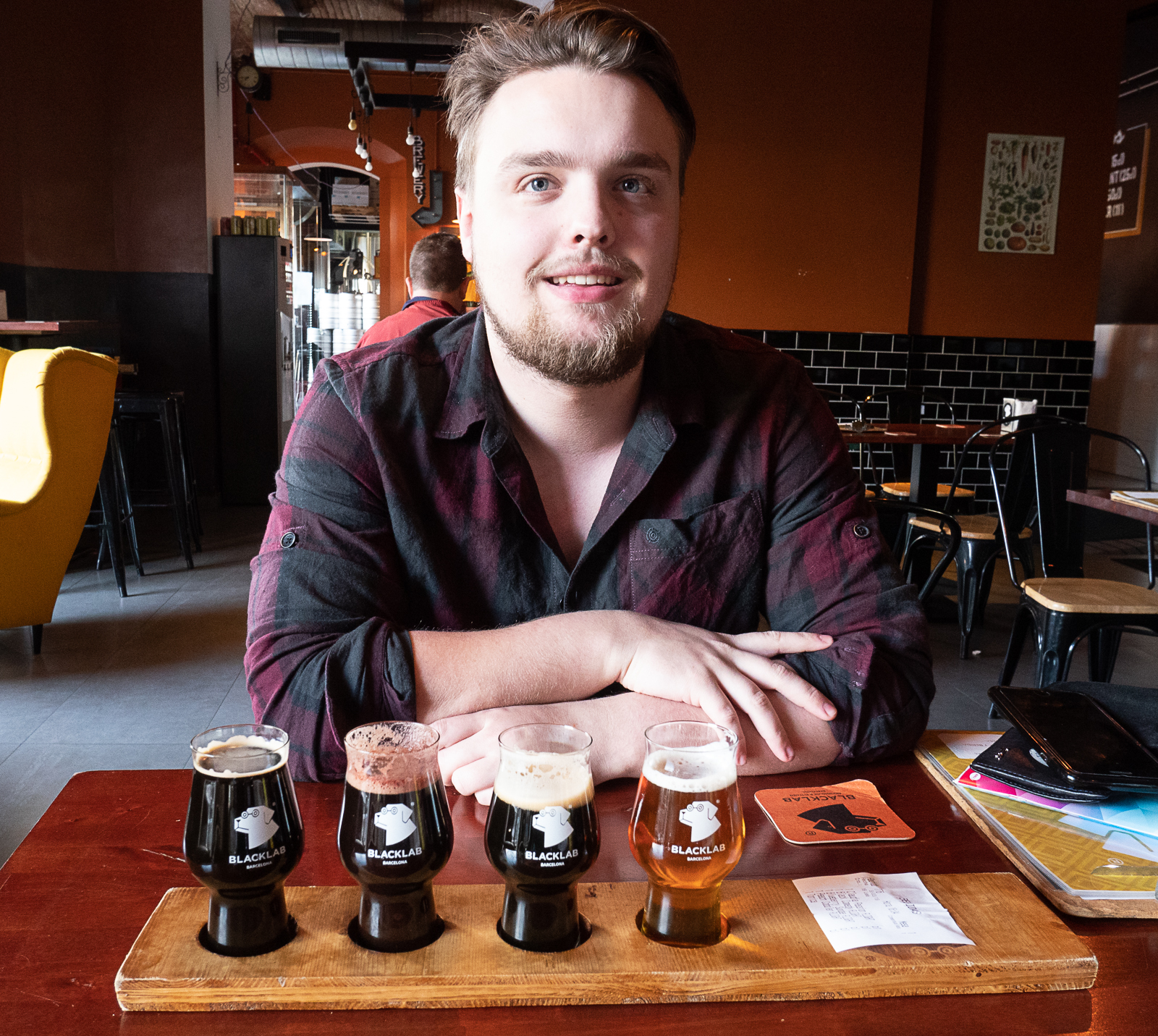 Hi. I'm Tim and "Adventures in Beer" is my blog. Why "Adventures in Beer?" Call it serendipity. I am a third-year student studying Management & Entrepreneurship at Lancaster University and, this year (2018/19), is my placement year. At the moment, I'm working for a microbrewer and craft beer shop in the heart of the English Lake District. I started in June 2018 and I love it.
In October 2018, I went on a cruise of the Western Med with my parents (well, if they're daft enough to be willing to pay, why would I disappoint them by not accepting?) We visited 11 ports in 14 days. After the first port, Porto (where we looked for Port instead), we went in search of a craft beer shop in every port.
Much to my surprise and, thanks to Google Maps, we found one – in every port we visited.
So was born an idea – a Craft Beer Grand Tour. A year or two spending my spare time visiting pubs, bars, and craft beer shops through the length and breadth of Britain, Europe and, if the finances will stand it, America. Along the way, I intend to have a go at brewing my own craft beer as well and I'll tell you about how I get on.
I'll also tell you about some of the beers that I've drunk and I'll provide a list of my current favourites. I'll tell you which are the places I've been to that I'd go back to again and which ones I'd avoid.
My Mum has a fridge magnet at home, bought when I was much younger. She says it's about me and the expression on it is: "Everyone is entitled to my opinion."   I think she meant that I have a tendency to talk too much and offer my opinion freely and without invitation.
Well, if you're reading this blog, you've volunteered to hear my opinion! Welcome. I hope you find it interesting.