Früh Kölsch – Kölsch Golden Ale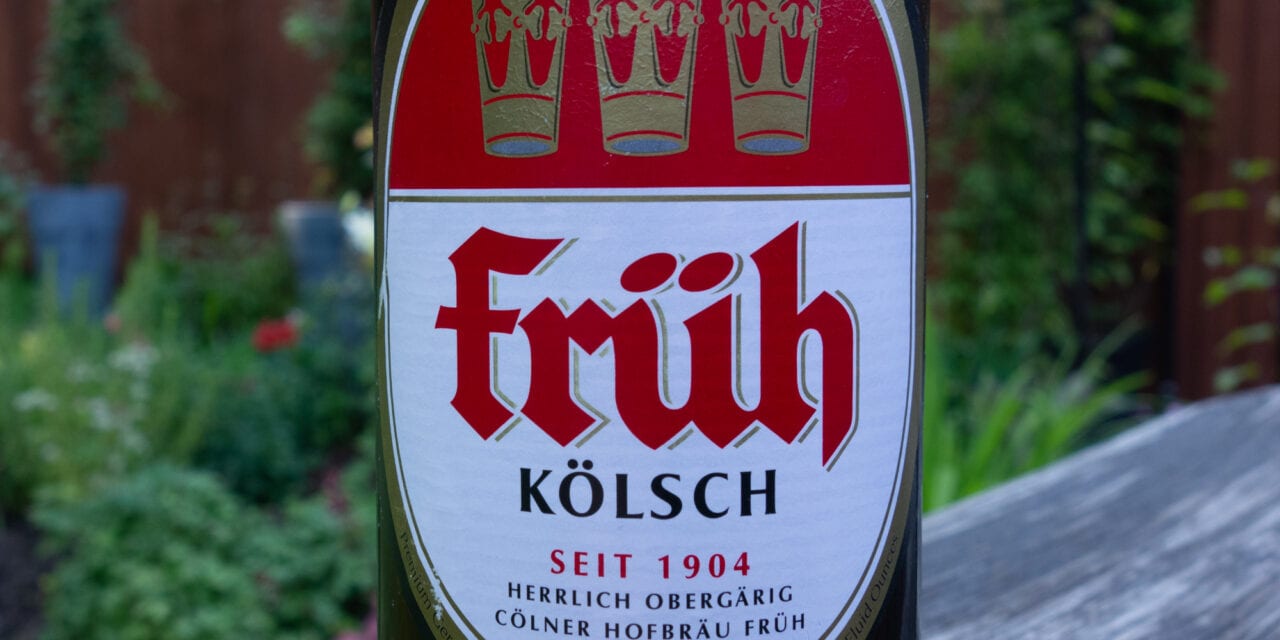 It's about time I wrote about this particular beer. One of my personal favourites from my time around Germany, especially Aachen.
To start with I need to give you a bit of a lesson. Around the world there are only about 20 beers that can truly call themselves Kölsch. They are all produced around the Cologne area and are brewed using an ale yeast that's fermented at cooler temperatures then it's lagered. Lagering is the process whereby a beer is fermented over a series of weeks rather than days at much cooler temperatures.
Früh is my particular favourite. While in Aachen with my friends Christian and Alina I was taken to a bar that served one of two beers. Früh or Dom Kölsch. Früh quickly became my favourite.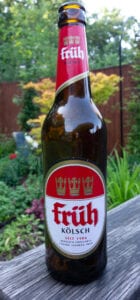 Früh is not just your typical Budweiser grade lager, it is so different in colour, body, taste and smell that once you've drunk it you won't look at normal lager the same way again. 
To start with the colour is a beautiful, crisp, clear pale gold with a fine white head. You get aromas of sweet malt, grain, and lemon from the start. The flavour is initially quite sweet, with the after tones being semi dry and nicely bitter. The body is lightly carbonated, while at the same time being smooth, so when you drink it you don't feel bloated.
As a lager the mouthfeel is more malt heavy, but the smattering of hops they add gives a nice citrus twist to each sip.
It is a true German ale, and a beer any lover should try before they die. If you want to top off your stash have a look on www.beerhawk.com. But if I am being honest its better from the source, Cologne Germany. So you know where I will be after lockdowns over.