Left Handed Giant – Solitude Stout – 7.3%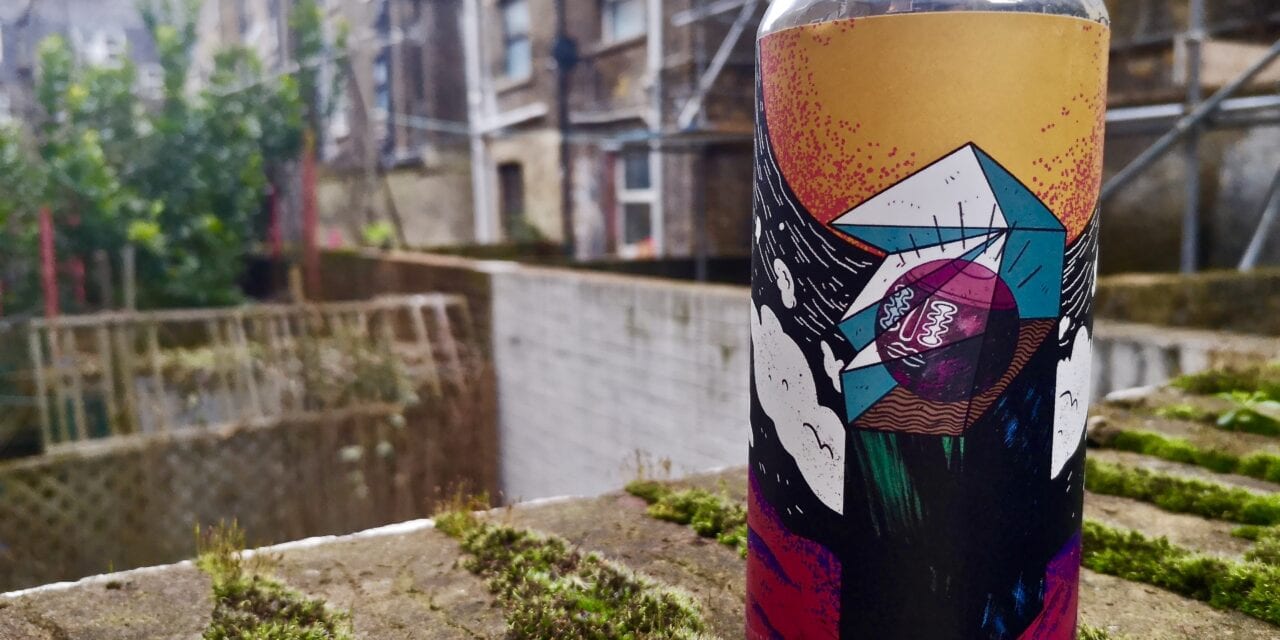 It's still winter which can only mean one thing. It's Rabbit Season… No Stout season!!
So Left Handed Giant are back again with a beer banging brew that describes my life in London. 'Solitude' a well built stout with hazelnut, Madagascan vanilla and Brazilian coffee roasted by James Gourmet Coffee.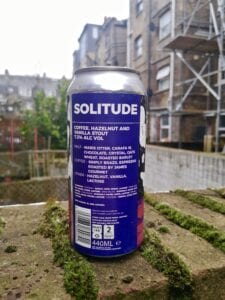 So it sounds like a banger. But is it?
To put it simply yes. For me it went down faster than the titanic. But in this instance no one died. Let's just start off with the can for a change. Left Handed Giant have been producing interesting and unique can art since they opened in 2015, and Solitude is no different. It's eye-catching, you just have to look at it.
The initial aromas are extremely pleasant. In a schooner it smells like a high end mocha. Which is delicious. Right at the forefront are notes of roasted coffee bean and vanilla pod, followed by the velvety aromatics of cocoa and hazelnut. It smells 'silky smooth' so tantalising you can feel it on your tastebuds without having sipped it.
Flavour and body wise it doesn't disappoint. At 7.3% it has a fairly thick body, its rich, creamy and smooth. Although it does have a hint of carbonation which can make it feel quite filling. When you drink it your greeted to hints of caramel with heavier notes of vanilla and espresso coffee. This is backed up by hazelnut and a light smoky flavour thanks to the chocolate and carafa III malt. After the beer has danced on your tastebuds it leaves a lasting impression with bitter chocolate, caramel and fresh roast.
It is such a treat. And I will be treating myself to more, as should you. I will say its not in my top 5 but it's definitely one of my favourite stouts that I've tried recently. I would definitely recommend, but I just wish they made an impy!!