Früh Radler – Fresh For The Summer – 2.5%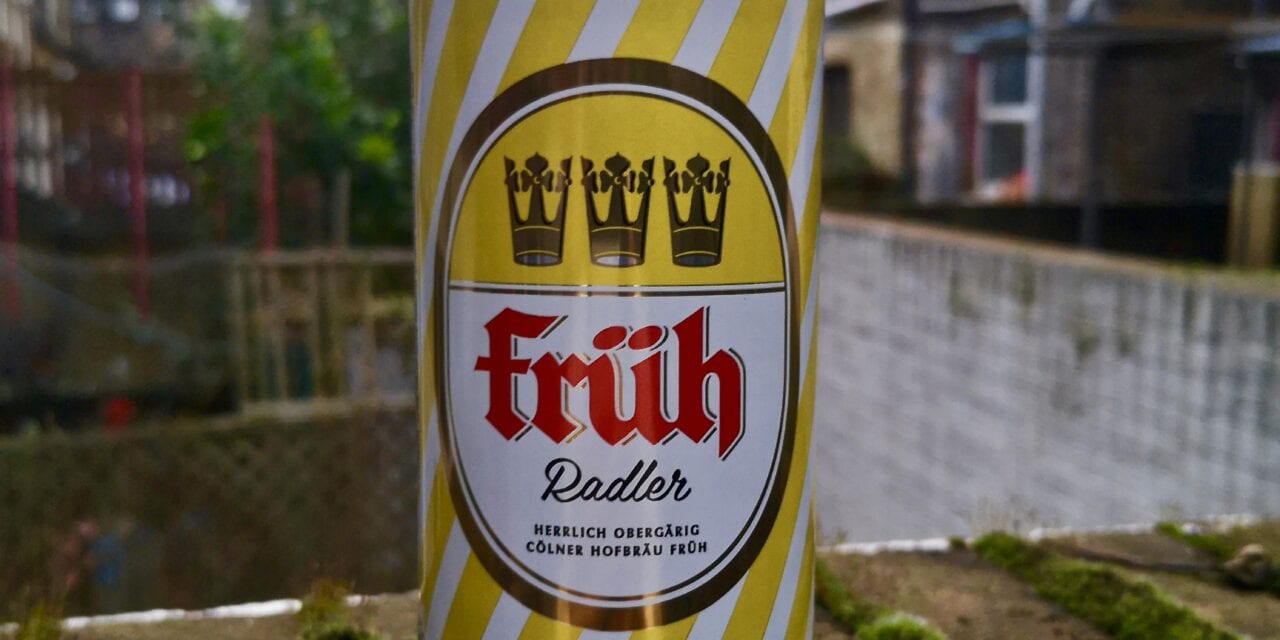 If you've never had a real German Radler beer before you are missing out and there is no better one out there than Früh in my opinion.
Cölner Hofbräu Früh have been produced beer since 1904. They are well known and loved across Germany and Europe for producing a top fermented beer known to us as Kolsch. Their Radler is the combination of Kölsch with fresh pure lemon soda. Elegedly Radler beer was designed to be a low alcohol beer cyclists could drink in Cologne (the birthplace of Kolsch).
When you crack the can of Früh open you are greeted to the pleasant scent of fresh lemons, with hints of biscuit and lime. The lemon soda takes away the typical carbonated and malty scent of a lager/Kolsch. Flavour-wise its extremely different to the British Lager shandy that we are used to.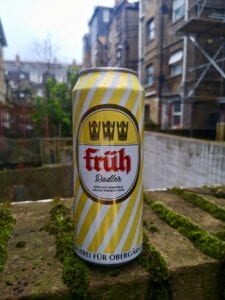 A Kolsch ale is made using top fermented yeasts, rather than 'bottom fermented'. It is then conditioned like a standard lager at cold temperatures for up to two months. Because of this the flavour of Kolsch is a lot cleaner, crisp, and refreshing. With notes of orange, grapefruit and lime present. Of course lemon soda is added to this which adds another citrusy sweet element.
The beer is hopped using a combination of Hallertau, Tettenang and Spalt. They provide a very light bitterness along with those light citrusy tones. The hops chosen for the beer balance beautifully with the pilsner malt to create a nicely carbonated, fresh beer that is the Summer Beer of choice in Germany.
It has easily become one of my favourite German beers because of how light, easy drinking and refreshing it is. The flavour doesn't get old and combines maltiness and sweetness perfectly.
I Look forward to drinking more in the New British Summer.