It had to be done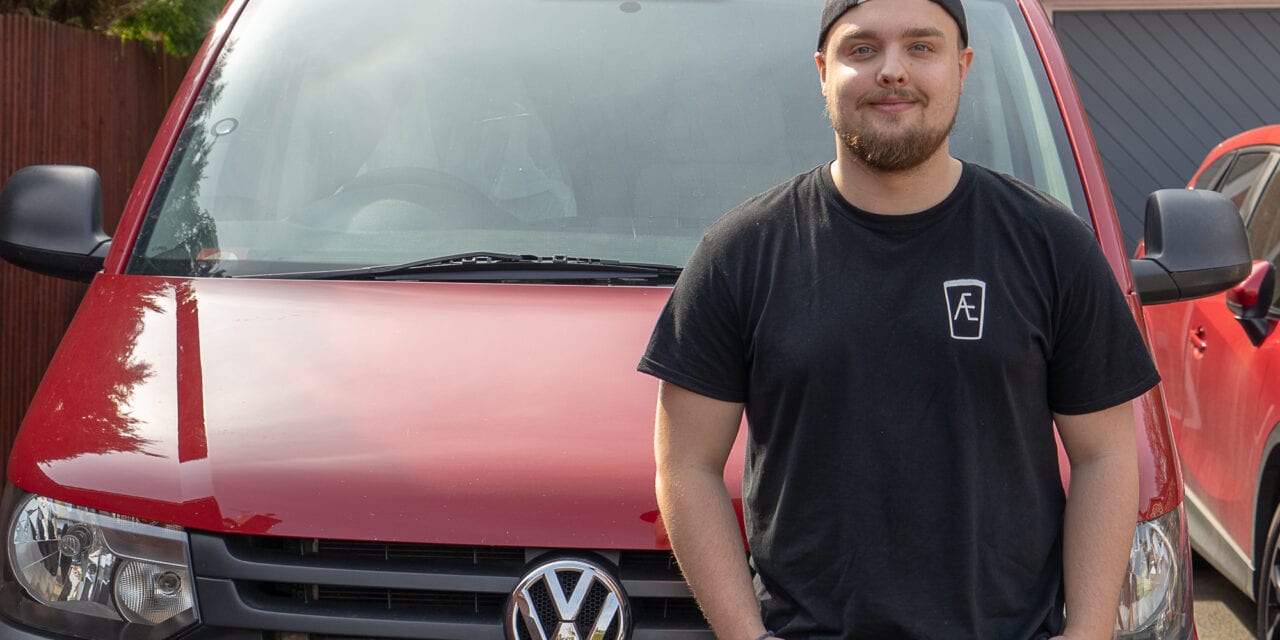 When I left for Uni, I left Rosie with Mum and Dad and she was for sale. Although she's done a really good job ferrying me 20,000 miles round Europe over 4-months, she wasn't cheap to run and she didn't fit in a normal parking space and parking spaces at Uni are small! I went back to a Mini again.
My experience with Mini's is not good. They're fun to drive but they're expensive when they go wrong and I've now had two go wrong. OK, I know I always have to run the souped up versions (my JCW Works put out more power than Dad's old Jaguar XJ6) but, even then, I hadn't bargained on spending £2,000 on repairs in a couple of months! I started looking at estate cars as a replacement but Dad persuaded me that what I really wanted was a new van – and he was right. I missed Rosie. So here's my new van. She's called Ruby and she's a mark 5 Volkswagen Transporter. Mum and Dad wanted me to get a Ford Transit 'cause you can get a lot more van for your money but, as Ruby is going to become my dream van, I had to have what the cool kids have.
Although Ruby has started out as a standard Transporter cargo van, Dad and I (with help from Rob at MOTsRUs in Telford) are using "lockdown" to convert her into a "stealth camper." I'm not entirely sure how "stealthy" she's actually going to end up by the time I've added a roof rack, solar panels and an electric hook-up, that's before I even start on updating the outside.
Rob's fitted the side windows for me. Dad and I stripped out, cleaned and degreased the load bay so that we could start adding the sound deadening. After the sound deadening's been added, we've two layers of thermal insulation to add, and we've got to put in the electrics before we can ply line her again.
DIY campervan conversion doesn't come cheap. The internet said I'd need a box of around 40 sound deadening tiles for a short-wheel base Transporter. A long-wheelbase Transporter might be 30cm or so longer. We're about 115 tiles in at the point shown in the 'photo. All in, there will be about £600 of sound deadening tiles and thermal insulation in Ruby by the time we've finished!
I'll carry on posting updates about Ruby as we progress with the work.