BrewYork x North Brewing – Austin Sours
Ahh another mighty collaboration. Brew York and North Brewing. Groovy Baby!
I think because of the weather I am having a bit of a think for fruited beers at the moment. This one in particular is a raspberry fruited sour IPA, nom! Hopped with citra and mosaic and then oodles of raspberry this beer packs a fruity punch.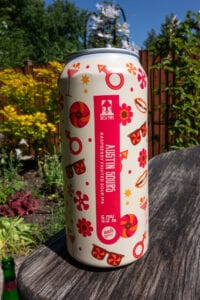 At 6% its not the most heavy ABV IPA I've ever had, but its body is just perfect. It's rich and easy going without being too gassy like other sour IPA's I've tried and the flavour develops with every sip you take.
The flavour of the beer is obvious from the start, with sour raspberries being the highlight of the beer. Following the immediate raspberry flavour up were hints of lemon, lime and grapefruit with a nice bitter finish.
Overall it was a nice refreshing beer, fruit bomb of a beer. Definitely a must drink on a hot summers day.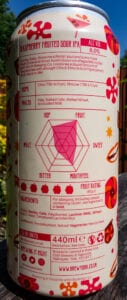 My only complaint is that it gave me too much mojo. I can't dance, but after this beer I was on the dance floor like Austin Powers. Boy would he have been proud.
This beer is Austin Powers approved.