London Bar School – A New Chapter
So the last few months have been crazy. I have been working, travelling and saving all towards where I am now. I'm currently sat writing blogs in the shared kitchen at The Astor Museum Hostel, where I will be living for the next month while learning to become a master cocktail mixer.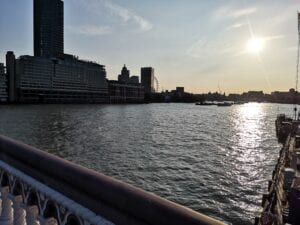 Well while I attempt to become a master cocktail mixer.
I moved down here on the 20th September with a big old carry case, my trusty osprey rucksack and my road bike. Sadly within the first 5 hours of being in London said bike was pinched!
It has been crazy, moving to "the big city" by myself, moving in with people I've never met and doing things that are way outside my comfort zone. But it has turned out to be the best decision I could have made, bar the actual cost of living down here. Its so expensive (mum, dad, care packages are required!).
So I'm living with 4 strangers who have now become close friends (Angus, Ollie, Louis and Charlie) in central London. We all have a love for the industry we are training in and frequently go checking out some of the local spots.
I Will keep you updated as the time goes by and the cocktails are consumed. Hopefully you are all doing well, and I promise we will be posting more regularly again soon.