Miličić Winery – Plavac Mali – 12%
Based on the Dalmatian coast of Croatia is Miličić Winery. The bottle in question for todays blog is their 2017 Plavac Mali, which was gifted to me by some friends I made in Venice. They were my camper van, neighbours for the week on the beautiful Venetian Campsite, Camping Fusina.
Plavac Mali is actually the type of grape used in the wine. It's known to be the primary red wine grape grown along the Dalmatian Coast, where my neighbours happened to have driven from (they were English, on a tour of Europe). The grapes are typically small and blue. Plavo means blue and Mali means small.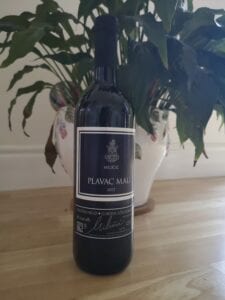 I'll be honest, I am no expert with wines, but I know when I enjoy them. This was one of those times. The aromas were of sweet, dark berries, with hints of cardamom and thyme. The flavour of the wine was rich, almost sultry, with it being sweet and lightly tart. Hints of peach and strawberry were present throughout the wine, due to us drinking it at room temperature.
Plavac Mali grapes have been noted to have a huge variation in taste depending on whether the wine is chilled or at room temperature. Either way, a glass is always packed full of fresh fruity flavouring. Its smooth, subtle and fresh, a strong difference to the wines I typically drink.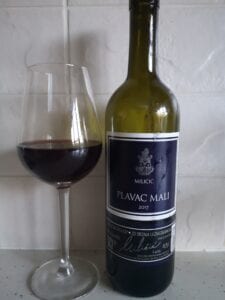 Hopefully you've enjoyed reading this blog, you'll have to bear with me as I learn more and more about different artisan alcohols. As a final note, if you have the chance to buy a bottle or two of this, snap it up. Its a great social bottle, but is perfect for a warm night in with Netflix too.