Abbeydale Brewing – Iced Tea Dead People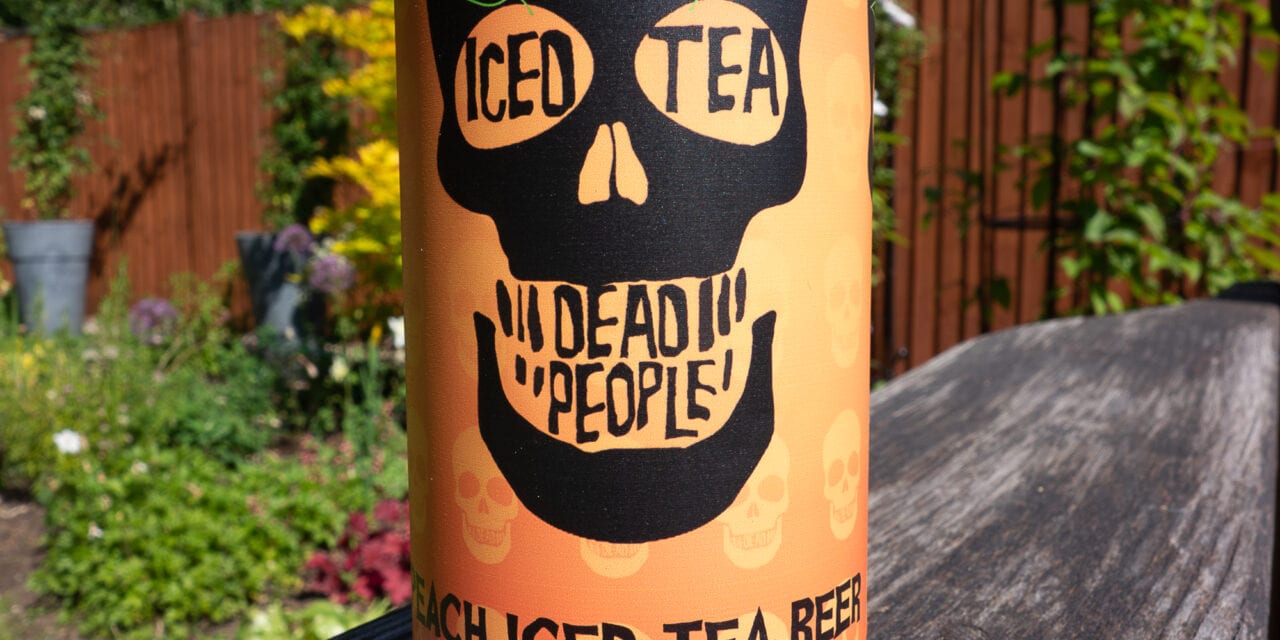 A peach iced tea pale ale. What a combo. My Dad's favourite cold drink (which I always steal) and my favourite type of alcohol (beer) in a single drink. Is it as good as it sounds? You bet it is!
Originally brewed in 2016 for Brewdog's Sheffield Collabfest, Abbeydale decided they had to brew it again last year. I'm glad they did. To start with this beer was peachy, and I really mean peachy. When you open the can you are hit with the instant aroma of fresh tropical peaches backed up with a slight herbal, earthy aroma thanks to the Sencha tea leaves that are also brewed into the beer.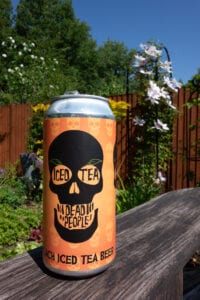 The body is fairly thin, as you'd expect form a pale ale – but with a nice hint of bitterness from the El Dorado hops and Sencha tea. For a 4.6% beer I'd say it has almost a perfect body; light, refreshing and pretty easy going. My only complaint is that it was a little too carbonated so, for me, I felt it was a bit bloating.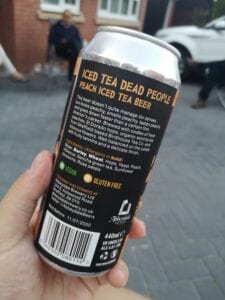 Flavour wise, it was just peachy. (bad pun I know). I mean, what else can you expect from a peach iced tea beer? After the initial peach tones, just like the aroma, it settles down to some more earthy flavours.
For me this was quite enjoyable. Drinking a sweet beer is all well and good, but after a while it can be too much. They way the flavour goes from sweet initially to a more relaxed, slightly bitter mouthfeel after you swallow it was just wonderful.
I would love to get some more, as would some of my friends, However, for the time being there is no more available.