Tiny Rebel – Shake 'N' Bake – 6%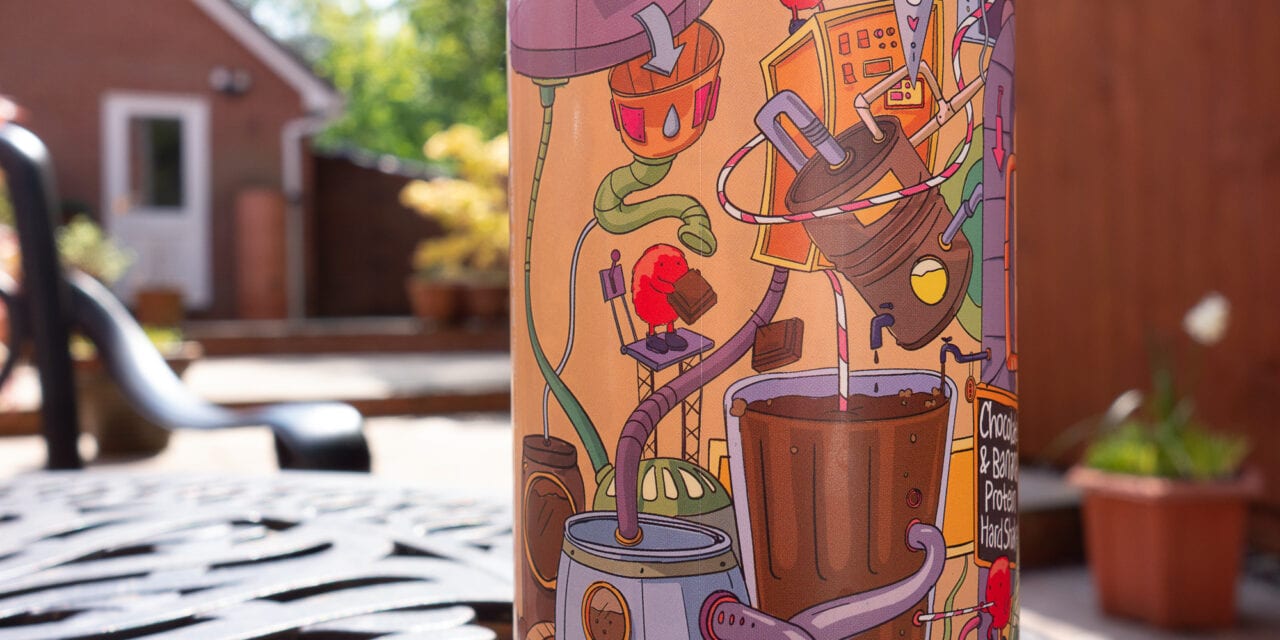 This is by far and away one of the most unique beers I have had the pleasure of trying recently and I drink a lot of unusual beers (it comes with the job description). Tiny Rebel created this – Shake 'N' Bake, a chocolate and banana protein hardshake at 6% ABV. I've not come across a hard shake before but, looking it up on the internet it seems to be a form of milk stout.
Like the great Ricky Bobby said "If you ain't first you're last". Well this beer is first, unlike Cal Norton Jr (Talladega nights)
When you crack the can you are greeted with the heavy aroma of tropical bananas followed by the unmistakable aroma of cocoa and milk chocolate. As a beer, it's extremely 'liquid' – it doesn't froth or bubble, it isn't gassy and it really doesn't look like a beer. It's the colour of mango juice with a hint of chocolate brown colouring to it.
The flavour is where this beer truly shines. The aroma of banana tricks you into thinking that's all the beer will taste like but, on the first sip, you realise that there is an incredible harmony between flavours. Banana is constantly present through every sip, but it's not overpowering. It works in beautiful harmony with the cocoa making you feel like your slurping on a McDonald's mixed milkshake.
The body is surprisingly light and airy; it isn't over carbonated. It doesn't even have the flavour of a typical beer, it lacks the typical bitter aftertaste you'd expect.  Tiny Rebel have really gone the extra mile with this one and, by adding lactose, it makes it feel like you are really drinking an alcoholic protein shake.
All my family were pleasantly surprised by this beer, which doesn't happen often. I must admit, I think it'll become firm favourite among us. We are looking forward to giving it a second go!