Burnt Mill Brewing – Land Of Clouds IPA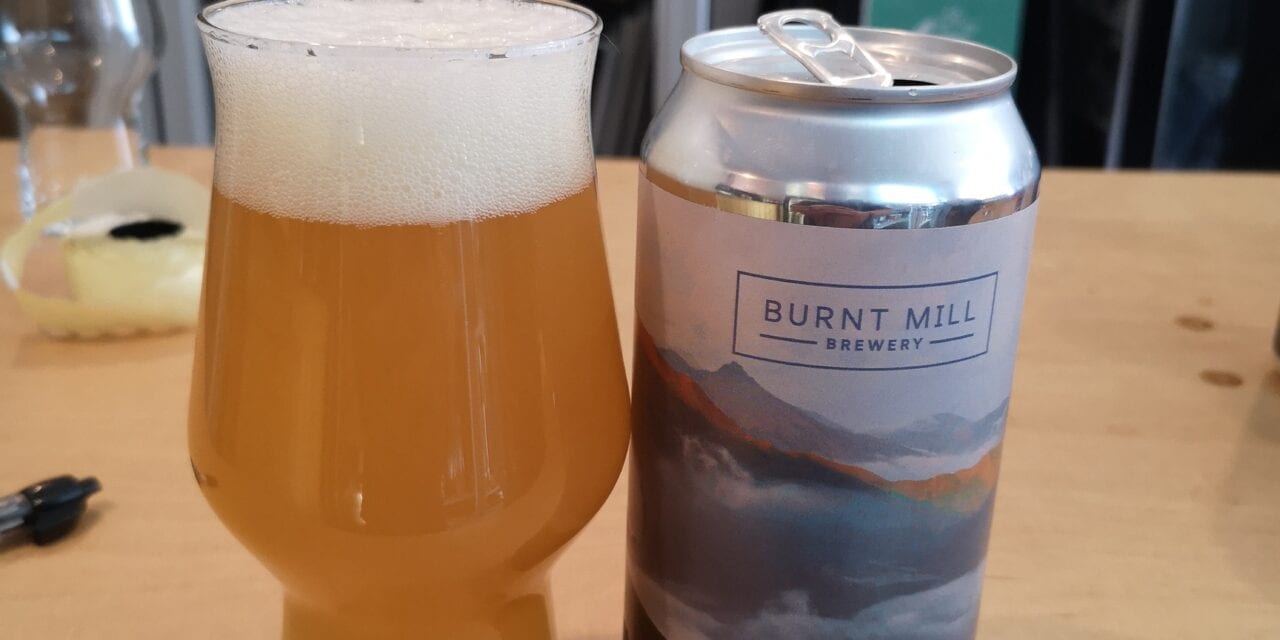 Ahh back to it again. I seem to be very good at stopping and starting blogs, which isn't good. But to be honest I am terrible at time management and have been busy behind the scenes doing a lot of things. However this is no excuse and must change. Starting today.
Todays little blog is about the guys over at Burnt Mill brewing and their tasty little IPA called Land Of Clouds.
Burnt Mill Brewing are based outside of Ipswich in the Suffolk country side out of a farm building. They were founded in 2017 with the aim to produce new and interesting beers for the craft scene. Since then they have been producing great quality beer that I'd argue has been unrepresented in the craft beer scene until late 2019.
Land of Clouds is one of their more recent offerings. An IPA (6.2%) with a base of Extra Pale malt and wheat  backed up by El Dorado, Nelson Sauvin and Moutere hops.
To start with the aroma is smooth and fruity. There are heavy notes of tropical fruit, pine and bitter melon. It isn't overpowering like a lot of aromas can be. The flavour is dank, your taste buds are greeted to an initial hit of grapefruit, mango, papaya, with some slightly tart notes of gooseberry, lime and orange peel. This is then followed by a light malt base and a resounding, yet surprisingly sweet bitterness.
The texture is very smooth. A lot of IPA's can be very gassy, or heavy because they are unbalanced. Burning Mill have balanced the body out extremely well. It's got a fairly thick, well flavoured body that doesn't sit too heavy or bloat you.
Overall its a great beer. Its very easy going, the body matches up to the ABV perfectly, it has very well balanced flavours and stands out as just an all round well done beer. Burnt Mill are a strong recommend in my book.