Stewart Brewing – Radical Road Pale Ale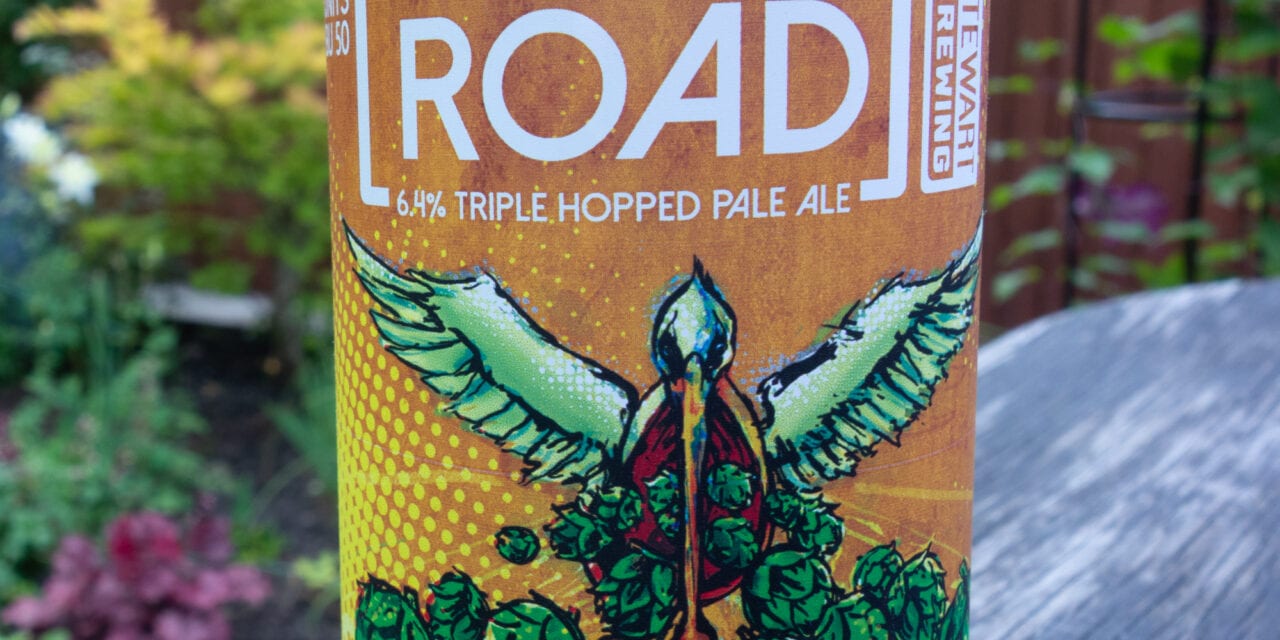 Stewart Brewing is a brewing company I stumbled across while meeting a new group of people from Yes Theory in Edinburgh at the beginning of February. Before coronavirus and lockdowns were a thing, oh the days! We were at a pizza joint that was a cross between fancy restaurant and subway, and of course I was craving a nice cold beer.
The people behind the counter suggested this little local gem. Radical Road, a triple hopped pale ale (6.4%) focusing on three hops (hence the name); Magnum, Cascade and Centennial.
I remember enjoying it while there, however that was the first of many drinks that night, so the flavour was a bit of a blur. But have no fear, while shopping in a local garden centre with my mum the other week we came across the entire Stewart Brewing range, so of course I brought them all!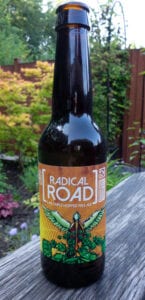 So down to the beer.
This IPA has a particularly heavy malt base, so you have a really nice biscuity/toasted bread aroma on the head followed by more citrus and tropical fruit tones afterwards. When poured it is fairly clear, and is a really nice dark oak colour.
Flavour wise this beer is great. Because of its strength it doesn't have any of the weaknesses lower ABV pale ales have (thin body, lacking in flavour). It exudes flavour with beautiful tropical fruit and citrus notes throughout, followed by a nice biscuity malt base, which I would almost compare to caramel digestives and finally a resounding and fairly strong bitterness at the edge of your tongue.
A perfect pallet cleanser for your next sip. I don't normally enjoy a more bitter finish in my IPA's but it just seemed to work well with the body this pale ale had.
Overall its a great beer from a good Scottish Brewery, and its got a fairly low price point making it great for someone who just wants to try new beers.