Hopfen & Malz – Aachen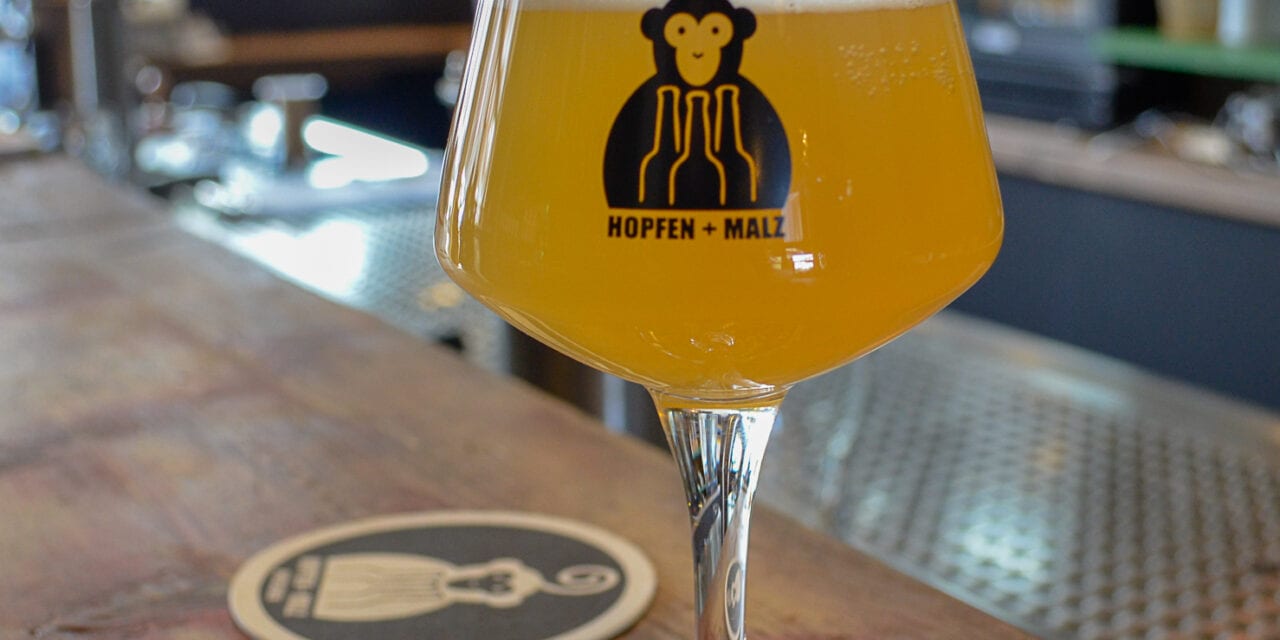 To those of you who have been following this blog – I have to apologise. It's taken some time for me to acclimatise to planning, visiting, writing and photographing but I'm hoping that is all about to change. The frequency of posts should improve; they should be shorter (no more essays). I've also finally managed to upload some new photos!
Over the past few days, I have been in Aachen with some friends. It's been really good to catch up but they're not the reason for this post. Today, I want to talk about the Hopfen & Malz beer shop, microbrewery and taproom located at Franzstraße 17, 52064 Aachen.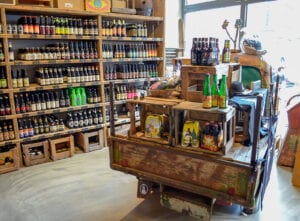 The exterior is very easy to miss but it's a hidden gem. It's a must visit for anyone wanting to drink; not just good German beer, but good beer in general. They boast a collection of around 300 different beers with 6 beers on tap. However, the fun doesn't stop there; they do weekly beer tastings, beer Yoga (yes you heard that correctly – beer Yoga). They also provide home brew lessons and tap-takeovers. Honestly, if you like beer you'd never get bored here! 
As you walk in, there's a long bar/till on the left hand side. The 'beer shop' is to the right. In the back, heavy wooden tables are set against the wall for those who fancy enjoying a fine beverage on a warm summer's day. If you're eagle eyed, you'll spot their copper home brew kit that they use for demonstrations and brewing lessons.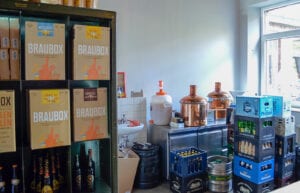 Whilst they might not be the biggest beer shop in the world, they've curated a very diverse collection from around, not just Germany, but most of Europe. Chatting to some of their members of staff, they explained that nothing stays around too long. Stock is constantly changing.
On the subject of members of staff let me single out Christian who made my trip particularly memorable. He talked me though the craft beer culture in Germany. He gave me recommendations, not just for Aachen but also for the rest of Germany and for Denmark as well. We also spent time testing out each one of their fresh pours. And finally, after his shift was over, he took me on a beer tour of Aachen. It was an amazing and interesting experience and one that has easily become one of my best moments of this trip so far. 
If you are ever in Aachen, please, please, please visit them. They have some of the best German craft beer around. Fresh beer served daily paired with great staff and wonderful customer service. A visit here comes with my hearty recommendation.