Kinder Yoga Imperial Stout – Odeipus Brewing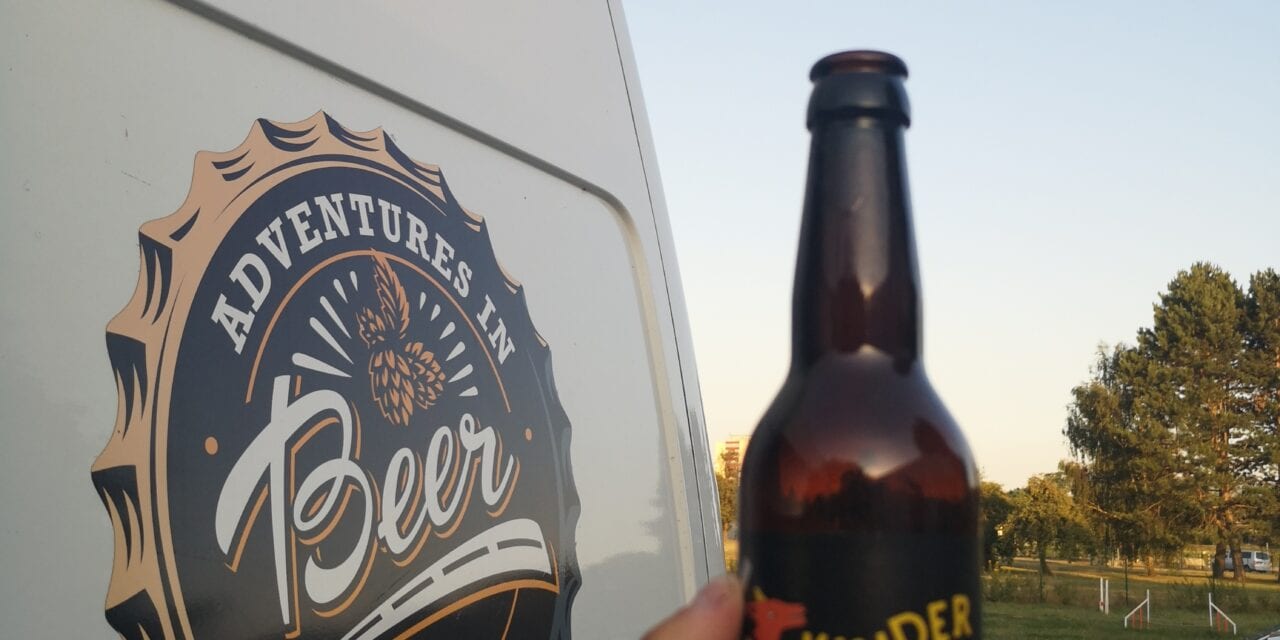 Kinder Yoga Imperial Stout is one of the beers I purchased from De Bierkonig in Amsterdam about 4 months ago now! But Imperial Stouts are built to last.
Because of the amazing weather I've had on the trip I've drunk less stout than I normally would – hence the delay between buying and drinking. I'd pitched up at a small riverside campsite in Prague (Czechia) where I left it cooling for 2 days before I drank it.
To some, cooling a stout may be sacrilegious, but I like my beer cold, no matter what it may be.
Pop the cap off the bottle and the aroma is just magical! Roast coffee and rich chocolate on the tip of your nose. In the first sip you feel the rich treacle body of the beer. They called it "Kinder" for a reason, in my opinion. You feel like you're drinking a coffee Kinder Bueno bar and, having a bit of a sweet tooth, I love those!
It's a unique beer because it tries to showcase brown malt rather than a traditional chocolate malt. In addition, it uses some Chinook hops to add some floral flavour hints into it, paired with the traditional East Kent Gouldings you will find in almost every stout.
I would love to say I have another bottle to drink but I don't. If your in the Netherlands and looking for a very flavourful and tasty Imperial Stout I would strongly recommend getting your hands on some of this!