Birra B2O – Edgard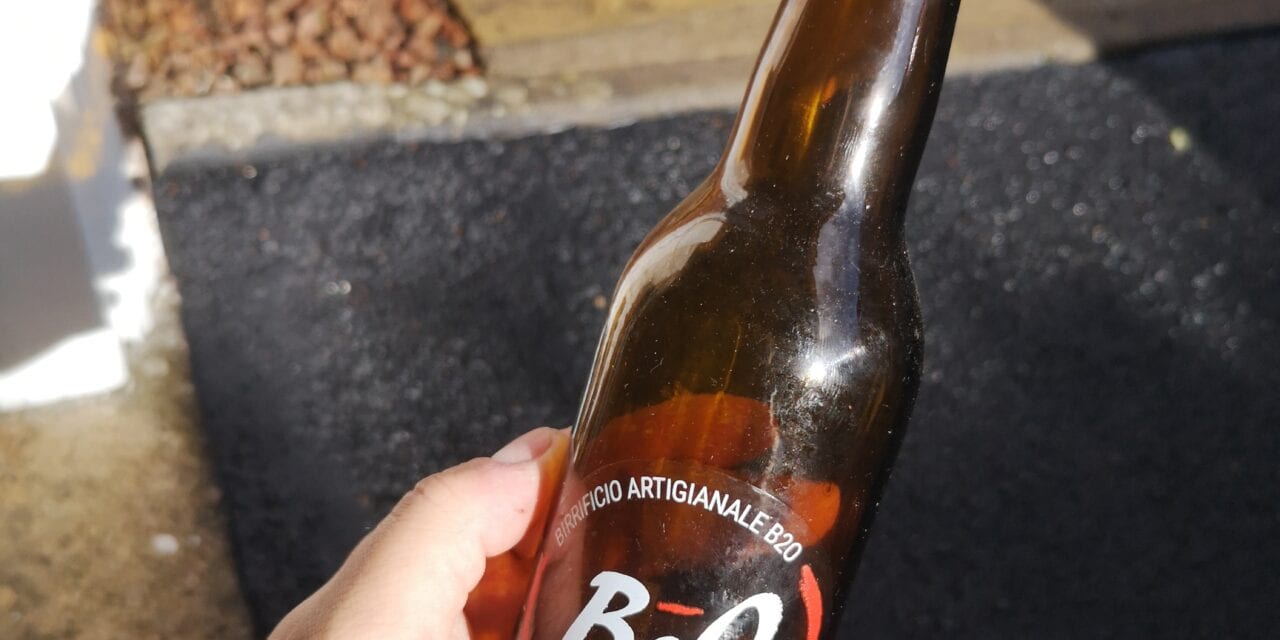 A small tribute to my time in Venice with Alex and Dillberto. Birra B2O got their brewery name from their slogan. Save water, Drink Beer. Purchased from the amazing people at BeerShop Venezia, this beer really did help me save water… By drinking it.
This particular B2O beer was Edgard, their core American style pale ale. Now over summer I became a particular fan of this style and B2O did not disappoint. It was my first APA in Italy and it was packed full of flavour. I really think they put something in the water over there because every beer I tried was just sublime.
Edgard was darker in colour than your typical APA's but on the first smell you could tell its distinctive style. It had a good malty head to it with a slightly sweeter aroma. Colourwise I would describe it as a dark caramel. The body was well carbonated with flavours of honey, melon and lime present throughout. In the background were flavours of dark berries. For me this is a beer that must be drunk cold. I feel that the carbonation at cold temperatures is ideal but at room temperature would be too much.
Overall it was a refreshing beer that I would love to get my hands on again.