Permon Craft Brewery – Don Habanero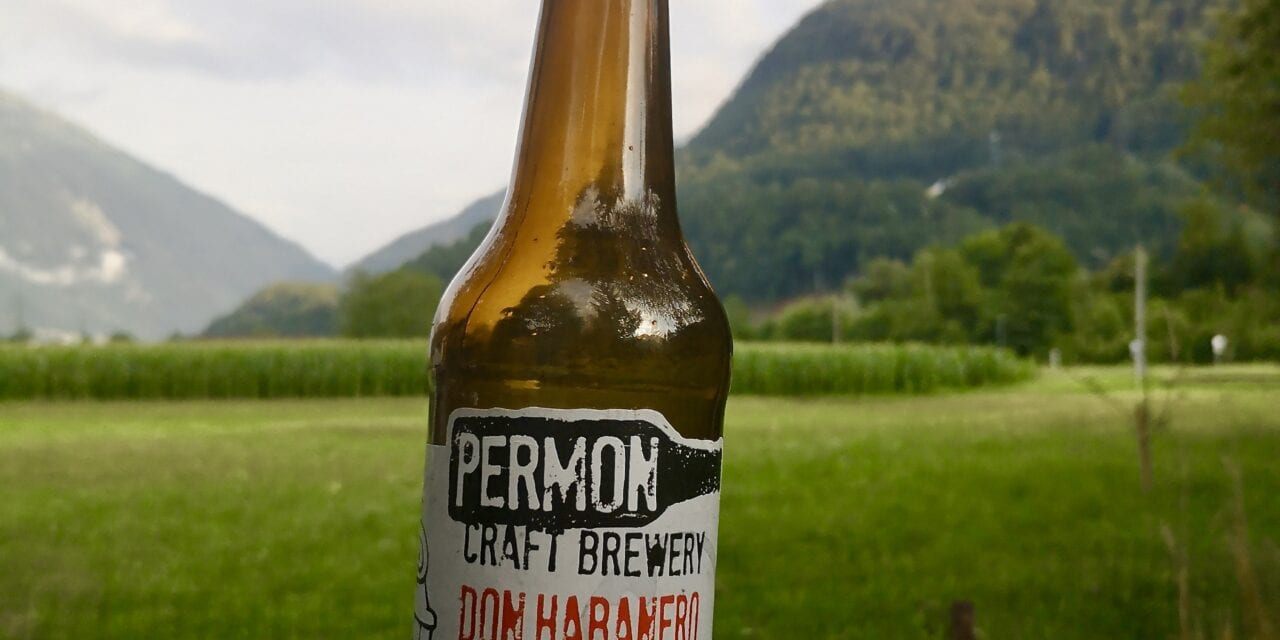 I would like to just say this beer's name should be changed to the "It's Hotter Than You'd Think" beer. Produced in Czech by Permon, a craft brewery based just outside of Prague.
At 7.6% this IPA has a kick and I don't mean in the sense of ABV either. Don Habanero is the second beer of the 'chilli beer' craze I have tried and, to be honest, it's not a style I can get behind. But I do these things for my readers!
The flavour is initially smooth but, as soon as it goes down, you really begin to feel the heat in your throat. On the back of the bottle it says they use three hops. Honestly, I hope they aren't as hot as the chillis used for this beer!
In the first few seconds, you get a slight hint of citrus flavour but, as soon as the chilli kicks in, you loose all hop and bitter flavour. It is a great beer if your like thinks hot and spicy but, personally, there's a bit too much heat in the beer for me. I kept the beer in the fridge for two days and yet, instead of cooling me down, I ended up with the sweats!
This is not to say I wouldn't try it again, I would – but I think I'd need to be eating a curry at the time!
The brewery itself creates amazing beers. I have been lucky enough to try a few of their pales and IPA's and they were divine. I will be getting back to Czech soon to try out a few more.