Cocovail Beer Hall – The American Bar With A Spanish Soul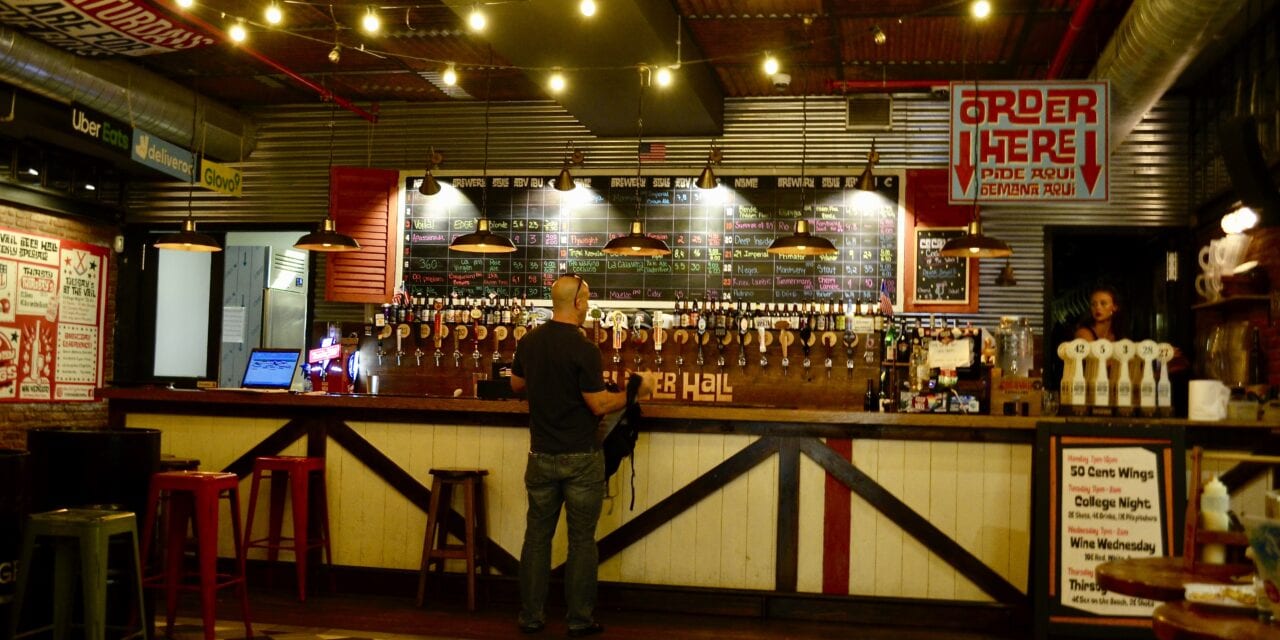 When you search for craft beer in Barcelona there are three main places that come up. Garage Brewing, BlackLab and Cocovail Beer Hall.
Cocovail is like nothing else in Barcelona. It's in the ideal location – just off Passeig De Gracia. When you walk past, there are some obvious signs that its a Craft Beer Hall. Firstly, there's an outside bar covered by a canopy with a seating area, on the pavement, for customers who fancy a beer outside the air-conditioned interior.
As you walk inside you are thrown into little America. Old number plates, tin signs and pictures of America adorned the walls. It's literally a slice of America transported to the centre of Barcelona.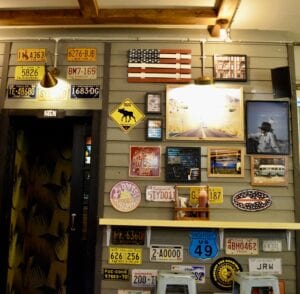 Big family-style tables line the right side of the room and part of the left side. At the far end is the bar which spans entire width of the store. There are around 24 taps on the back wall.
Cocovail reckon they're more of a student bar so there's always plenty of special offers on (well, us students are poor. We need all the help we can get!)
They stock a great range of beers in cans and bottles. In addition, they run around 10 taps with Spanish beers. When I visited they had beers from Espiga, Garage and La Pirata on draft. In addition, there's room for some Czech lager; some American IPA and some Belgian ales.
The food they produce is also really good quality. It's focused around American classics such as burgers, wings and french fries.
During my visit, I worked my way through a nice range of their beers with a helping of wings.
My personal favourites were the Kriek Boon on draft, La Pirata's American hopped IPA (Citra hopped) and a sour beer from Espiga. They all went down a treat with some Honey BBQ chicken wings!
Cocovail is a really cool place serving the area with great beer from around the world and tasty food.
The staff are also amazing. They're a real hodge-podge of nationalities. The manager is Irish, some of the girls behind the bar are from the US and, of course, Spain. It just goes to show how amazing craft beer culture is.
Guys, I'll be back next year for some spring wings and cold beers!