Las Cervezas Del Mercado – The Hidden Market Gem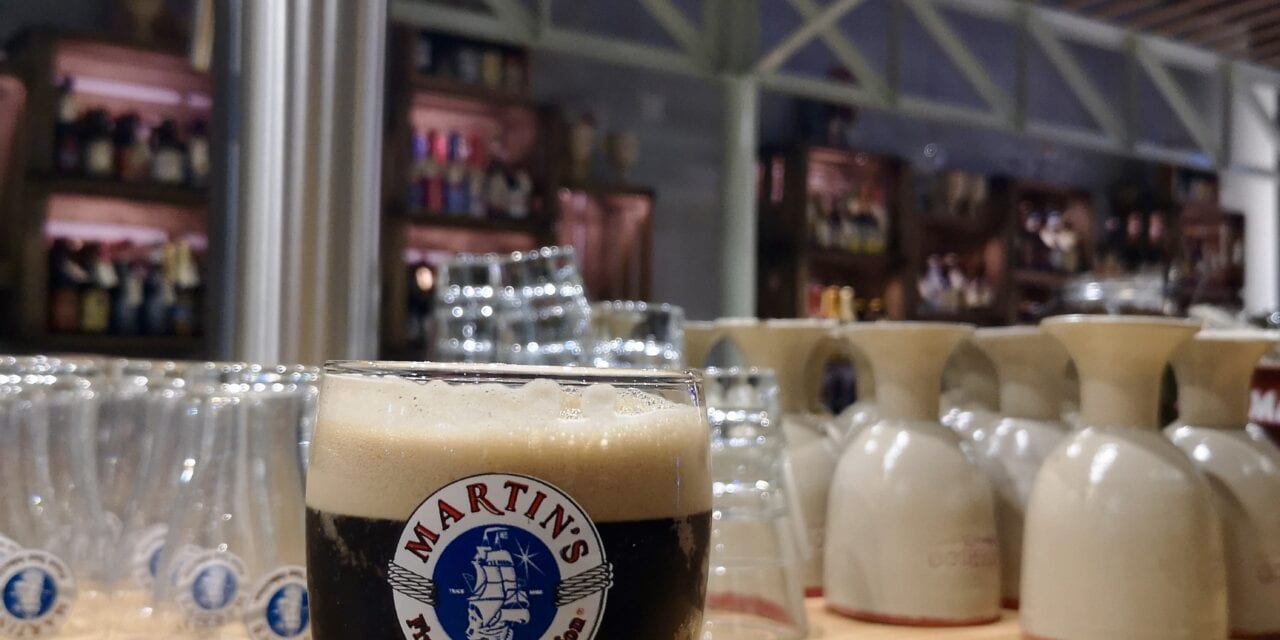 Hidden away in the downstairs of a food market in the middle of Valencia is Las Cervezas Del Mercado (Market Beers). It was a very unexpected find and a unique place.
It is family owned and operated. Anabel, who I met, is the daughter of the owners and is the second generation of a family craft beer lovers.
As you walk in there's a long bar that runs around 1/3rd of the way across the room. To the right, there's a seating area with rustic-style tables and chairs that wouldn't look out of place in a school. At the back, there's a kitchen. On the left-hand side of the bar is the beer shop.
Beer for sale is stored in 8 Smeg fridges that are red, yellow and blue and add a unique twist to the shop as well as providing storage for the chilled beers.
Moving back to the bar there are 16 numbered taps with beautifully arranged glasses in front of them for each of the beers available on draft. Finally – and most importantly, there is a large TV screen on the back wall that lists all the beers available on tap.
I loved the layout of the bar. I think the way they have used the space is amazing and the way the bar also works as an all round table is very unique.
No point visiting and not trying a few, is there?
As usual, I wanted to try local. Anabel suggested I try some beers from Zeta Brewery that were on draft. They are well-known in the area for producing quality beer.
I started with Zeta's CV500. A nicely hopped IPL (India pale lager) at 5.5%. It had good bitter tones and a nice citrusy flavour throughout. My second beer was Zeta Pepas. This is an IPA at 7.2%. It was full bodied, with dark fruit tones and great hop character. It was one of my personal favourites.
My final beer was Zeta Brewing's 'My Name Was Margret.' A beautiful full bodied imperial porter. This is one of Anabel's favourites so it was a must try for me – as I love strong dark beers. This particular beer is aged for four months in wine barrels with red berries. It gives the porter a smooth, sweet and fruity flavour while retaining the traditional smokey body that is part of a porter's character.
Las Cervezas Del Mercado was my favourite bar in Valencia. They've an amazing selection of craft beer from Spain and Europe in bottles and on tap. The staff are really great people who are passionate about beer and their bar is beautifully presented. I look forward to visiting again.