Brouwerij Poppels – DIPA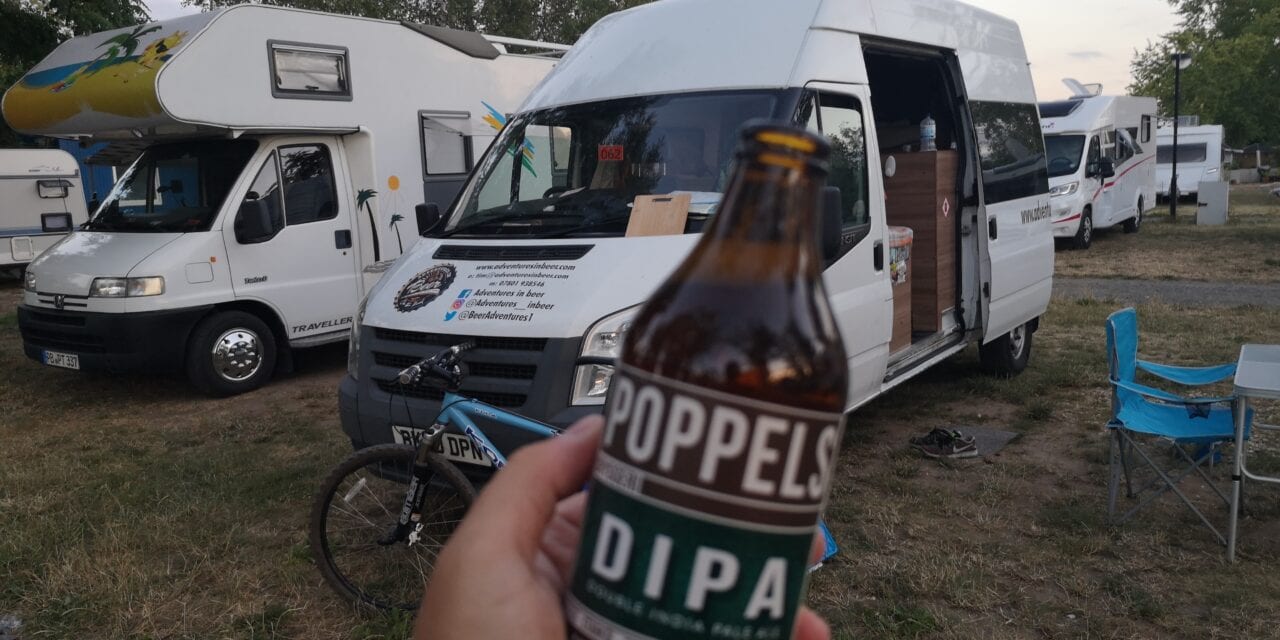 So A few beer updates are instore. And finally you will be able to see pictures of the part-consumed products. (Thank my Dad. He kept telling me off about not including pictures.)
To start with, is this little number courtesy of Poppel's Brewery. Poppel's are a Swedish-based craft brewery located in Jonsered. However, I didn't purchase this beer there as I haven't been to Sweden. I purchased this little chap in Hopfen Und Malz, Aachen. At 8%, it is the ideal strength for a DIPA. It is one of their core beers, with over 20,000 untappd ratings.
So what's it like?
Well, when it pours into a glass you have a nice amber coloured beer with almost no haze and good head retention. The fragrance is very malty with nice grapefruit and citrus fruit tones to it. On the first sip you get a really nice easy going hit of hop, malt and bitterness.
It is an extremely well balanced beer. Again tones of dark fruit and lemon are present in the flavour, nice hints of caramel and almond are also present from the malts and at the end you have a nice but not harsh hit of bitterness. The mouthfeel is rich, smooth and thick. Exactly how I would want a DIPA to be.
Overall this beer is a very refreshing, enjoyable DIPA that verges more towards a traditional style than the hoppy, hazy DIPA's of current. I would certainly recommend it to anyone who enjoys either a strong beer or who is looking to expand their pallet.