BraufactuM Berlin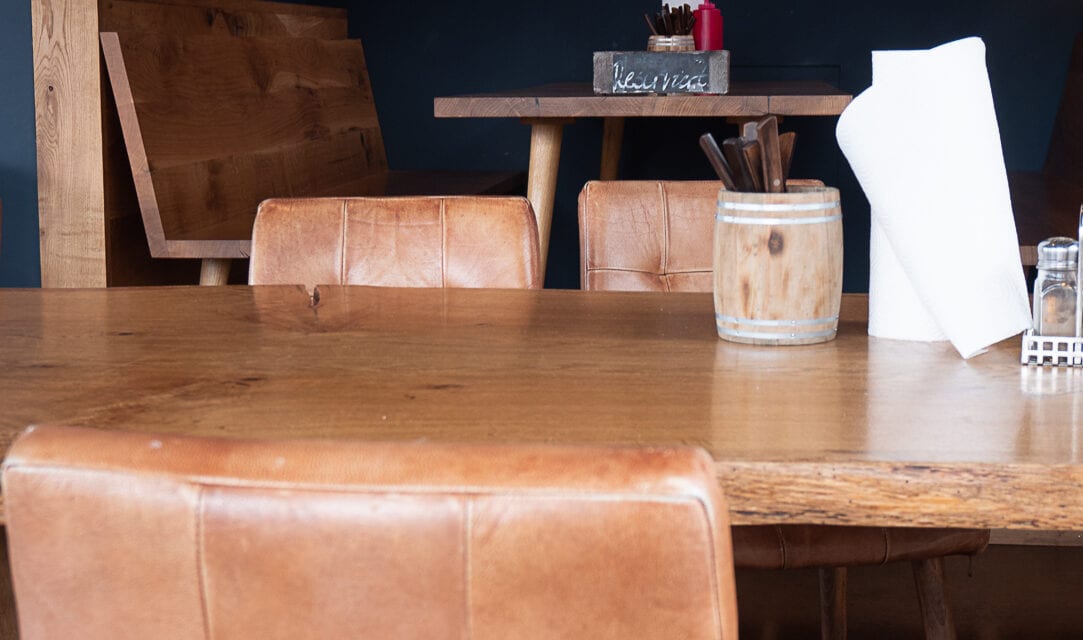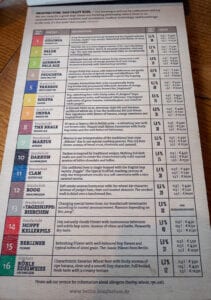 I'd heard about BraufactuM. Shop, restaurant and bar selling their own brews. What could be better than a spot of lunch after a hard morning beer tasting at Lemke? With the shop, of course, there was also the opportunity to indulge in a spot of tasting in the bar/restaurant and, if I really liked any then I could nip round to the shop and pick up a few brews to take back to the van and enjoy in the evening.
Unfortunately, it was a Sunday and we walked past a the shop on the way to the restaurant. It was closed.
The beer menu, as can be seen from the photo on the left, is fairly extensive but I decided to go with the tasting platter. I have to say that the wooden platter was one of the nicest I've seen. It came with four beers. Colonia, a summer ale, Darkon a dark beer, The Brale, a brown ale and Progusta, an IPA. There were little cards with each beer telling you a bit about each beer.
Colonia 5.5% ABV: The summer ale. I regret to say I wasn't blown away by this. It was too gassy for me. I got nice summer fruits flavours of raspberries and strawberries but it seemed to be dominated by mango notes. I also thought the pilsner malts gave it too much of a "lager" flavour.
Progusta 6.8% ABV: A decent IPA but nothing to write home about. Again, used pilsner malts which I'm not sure works too well in an IPA.
The Brale 5% ABV: A brown ale based upon English brown ales dating back 100 years or more but it tasted nothing like the brown ales I'm familiar with. It was nice and malty with a bit of bitterness but I didn't get much fruitiness from it (the tasting notes suggest I should have got orange zest, red pepper and hazelnut aromas from it). I thought it lacked body although it had a decent colour and held its head well. The hops were pilsner (again) and caramel malts. I thought that the caramel malts too dominant. I also felt that the use of pilsner malts in all three beers made them all a bit too similar.
Darkon 5.5.% ABV: A dark ale. The best of the bunch, for me. It had a nice malt smell with the viscosity of a blond or pale ale but with the chocolate and caramel notes of a stout. It was a very drinkable dark beer.
Unfortunately, the food which I was very much looking forward to, was no better than the beer. The Bratwurst wasn't too bad but the chicken wings were overdone. Dad, who had vegetable soup, thought it wasn't too bad.
I picked up a six-pack of beers from Lemke in the evening.
Sorry BraufactuM. I'd really wanted to like the beers but they weren't for me.