Kaschk Coffee and Craft beer – Berlin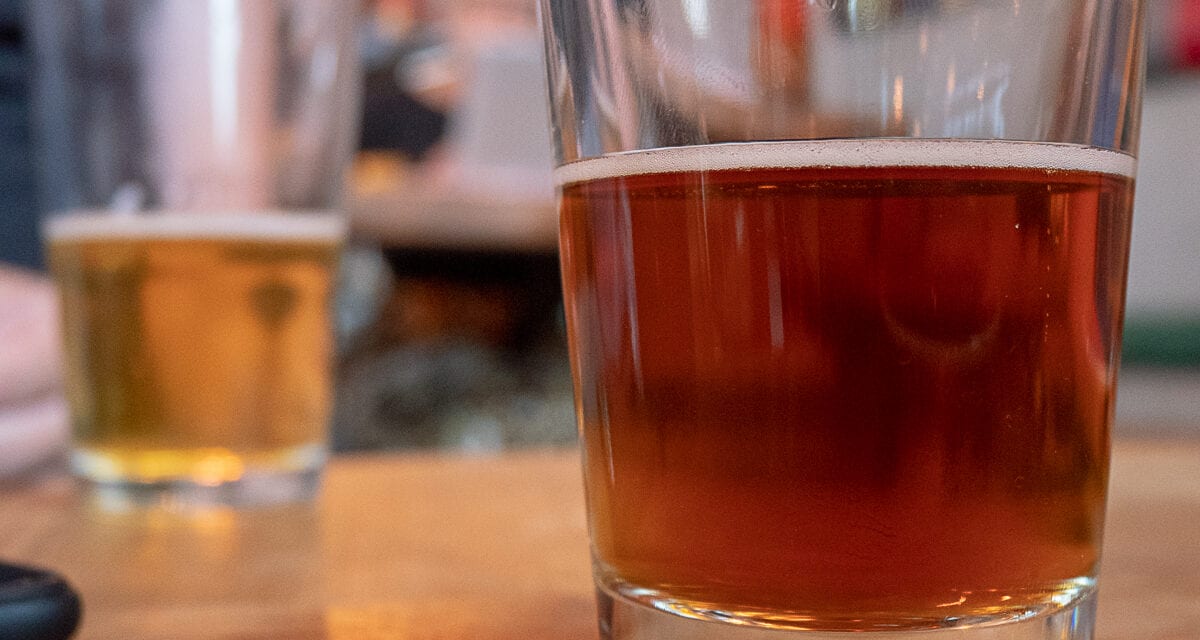 Here's an odd one. According to the bartender, who was Australian, Kaschk, the Berlin craft beer bar cum coffee shop is owned by Norwegians yet is in Berlin. A cool mix of people from around the globe to create an amazing space for coffee and beer lovers.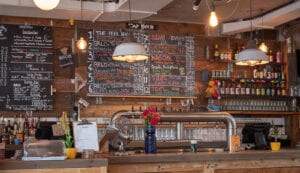 The atmosphere was coffee shop relaxed. No, not relaxed like a Costa Coffee in the UK where there's always a stream of people at the counter and the constant background hiss of the coffee machine. That isn't really very relaxing at all. But relaxed like a coffee shop really ought to be. It was the kind of place where you could while away a few hours – just socialising – with no pressure to move on.
I've already mentioned that Berlin struck me as a "young" town. Sure enough, the customers were all either young professionals nursing their coffees or a beer and working at their computers or family groups with dogs and children in tow or just groups of young people meeting up for a chat.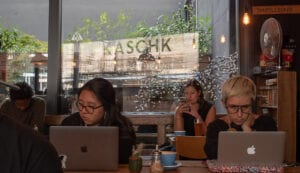 We certainly felt no pressure to move on. So we didn't. For several hours on a Sunday afternoon we sat, we chilled and chatted, drank beer (that would be me), coffee (that would be Mum) or tea (Dad). Although they were both more than happy to 'sample' my numerous choices.
Mum pronounced the Chai Latte one of the best she'd ever had (coffee recommendations as well now!). I tried the Kaschk "Endless Bummer" hazy pale ale (5.2% ABV), the Hawaiian Shirt Brewing "Peal Deal" Orange Peel Lager @4.9%ABV, the Fegir Springbok double-bock @ 7%ABV and finally, the To/ol Fruit IPA "Garden of Eden" @6%ABV.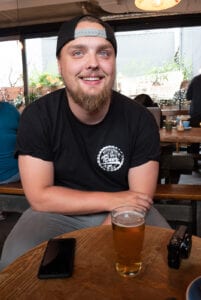 The Peal Deal Orange Peel Lager had a nice sweet orange peel flavour with a malty backbone. The "Garden of Eden" IPA had a good fruity fresh flavour with a nice amount of bitterness. "Endless Summer" has a really nice easy going flavour, with hints of bitterness and some nice hoppy fruit tones to it. The Springbok was just a good solid quality Bock ale. Malty, caramel flavours and smooth texture.
I liked Kaschk so much I stayed around Berlin a few extra days just to work on my blogs there, of course while nursing a beer or two. At the end of the day someone has to look like a struggling entrepreneur there!
I will definitely go back there again!