A visit to the Good Dr. Eamer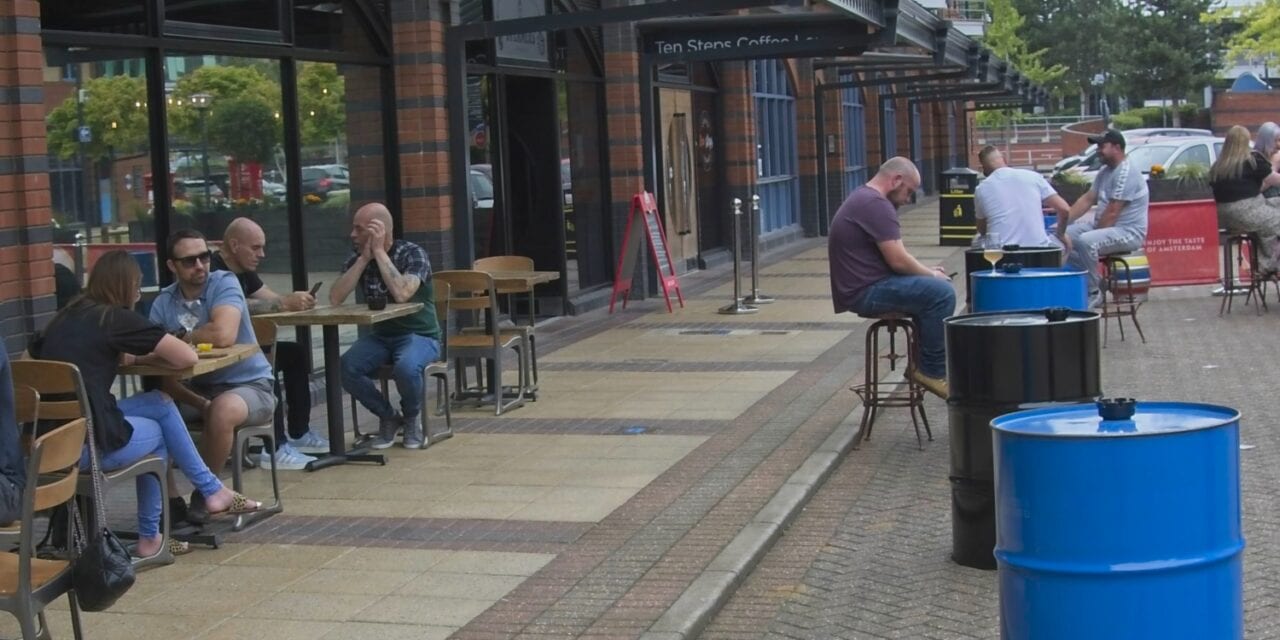 I think I've made no secret of the fact that, over the summer, I've probably been drinking more gin than beer. In previous posts I've mentioned that I've been trying to lose weight and, since there's less calories in a G&T than in a beer; that Mum and Dad pay for the gin (most of the time) and that Dad often makes a G&T for me when he makes one for Mum, why wouldn't I?
One of my favourite gins is Dr. Eamers' Traditionally Distilled Dry Gin and, when I did a review of it on "Instagram" recently,  Jordan from https://www.dreamersemporium.co.uk responded. Jordan and I got talking. It turned out that his distillery is in Netherton, no far from me, and that he's got a bar at the Waterfront in Brierley Hill.
It took a couple of weeks but, yesterday, Mum, Dad and I went to visit Dr. Eamers' Distillery Bar in Brierley Hill and Jordan was on the door.
It was a fantastic visit. What Jordan doesn't know about gin really isn't worth knowing! He talked us through the benefits of different types of stills and the different distillation processes; the benefits of certain ingredients and what they do for flavour and mouthfeel – he even talked about the contribution that different types and makes of mixer can make to the flavour profile of the drink. His knowledge was encyclopaedic!
We also got to try a few more of Dr. Eamers' gins. The problem is that they all tasted so good it's difficult to make any recommendations!
If you're in the area and the Bar is open, I recommend you go try it for yourself.