Bee Beer – KiraKira Wasabi Lager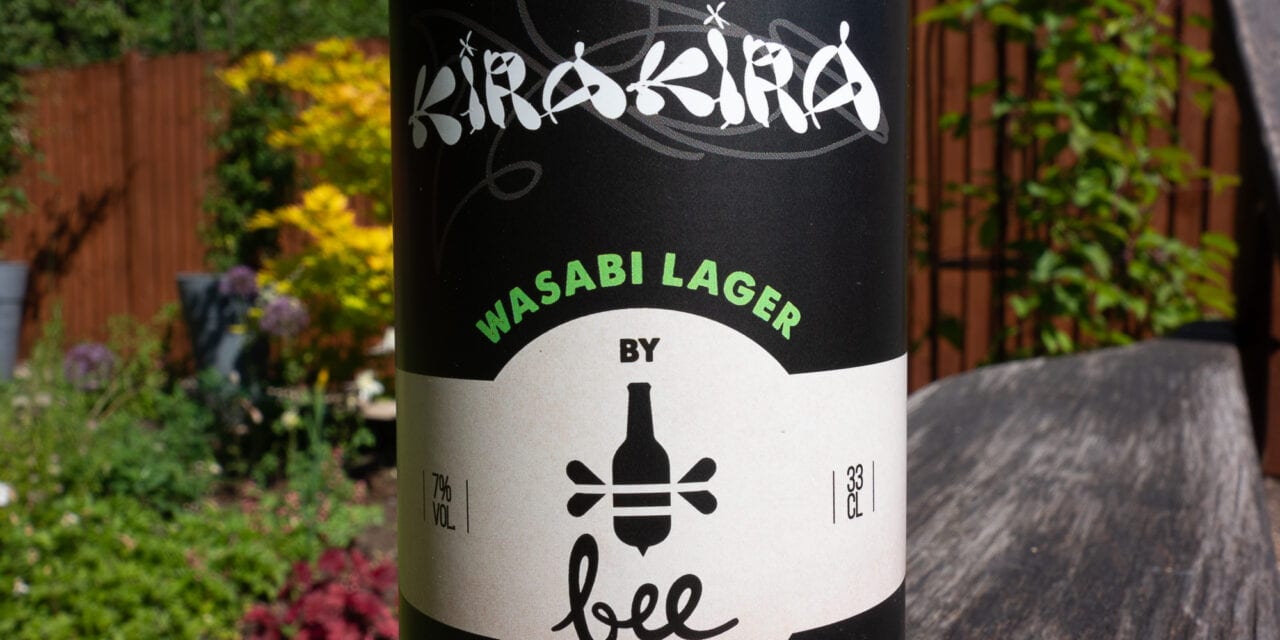 Bee Beer is back again with an absolute banger. KiraKira, a wasabi lager. Yes you heard that Wasabi lager.
This is the first larger like this I've tried, and I must say it was most enjoyable. For a 7% lager, it's not run of the mill. It's extremely light, beautifully thirst quenching, with really nice sweet notes backed up by hints of that wasabi spice all sushi lovers know.
Colour wise its resembles a German lager, slightly darker than your typical lager, offering an almost burnt caramel colour. When you pop the cap off you're greeted to the pleasant scent of a sweet malt base like most lagers, followed by warming spice notes. That slight spice aroma stays in your nostrils, but its ever so light, unlike other 'spiced' drinks I have tried in my time where you're bamboozled by chilli.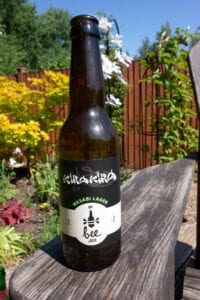 The first sip is extremely enjoyable. Light, refreshing, and easy going. My neighbour, Mick is partial to a beer, but isn't a fan of spicy beers. When I told him about this he was hesitant but gave it the old college try. He was pleasantly surprised by the balance between sweet citrus tones, the rich malt flavour and light spice notes in the beer, admitting that if he could buy it he would.
Wasabi in beer is something I never though would work well. But I'm extremely happy to be proven wrong. I will honestly say this is one of my new favourite beers, let alone lagers. The idea is crazy, but it works so well and adds a great twist to a well known classical beer style.
If you're ever in the Madrid area, this is a must try beer, and Xavier and Dennis, the brewers, are must meet people. Until next time gents!