Brew York x Amundsen – Espresso Patronum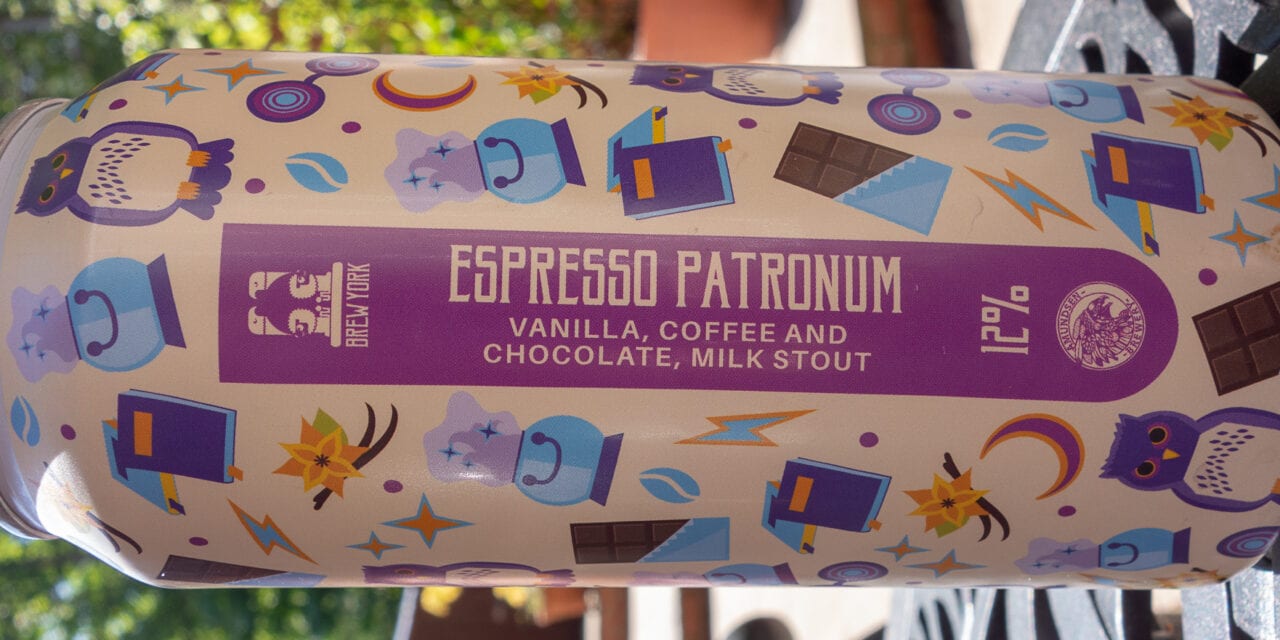 Brew York has been back at it again. This Yorkshire based brewery teamed up with none other than Amundsen, one of the great European brewing powerhouses for this delectable imperial stout. Not just a stout but a vanilla, espresso, chocolate milk stout at 11%. Don't those words just melt in your mouth.
Mum and I are big fans of this beer. When you crack the can you are greeted with the fresh and very direct aroma of ground coffee beans, followed by light hints of vanilla. On the first sip you feel an instant coffee hit. It's as if you are drinking an alcoholic cold coffee (and I like cold-brew coffee). I will say the first few sips were espresso heavy in flavour, but once your taste buds adjust the beer just opens up. You get the malty mellow, biscuity backbone off the beer followed by rich cocoa chocolate and vanilla hints.
Overall, this beer has a smooth body, but it's rich and surprisingly light. It provides a very enjoyable mouthfeel that balances sweetness with maltiness. As is typical with Brew York stouts there is very little bitterness.
Something I love that they do is this little matrix on the back of their cans. It shows off where the focus of the beer is, giving you a great indication of what you're about to drink. And let's not forget their beer names and can art. Its amazing!
Overall Espresso Patronum is just a beautiful big hitter of a beer. Smooth, with a great coffee kick. If there was ever a beer to wake you up for work this would be it. I really hope these two great brewers get together again soon.