Enville Ale – Honey Ale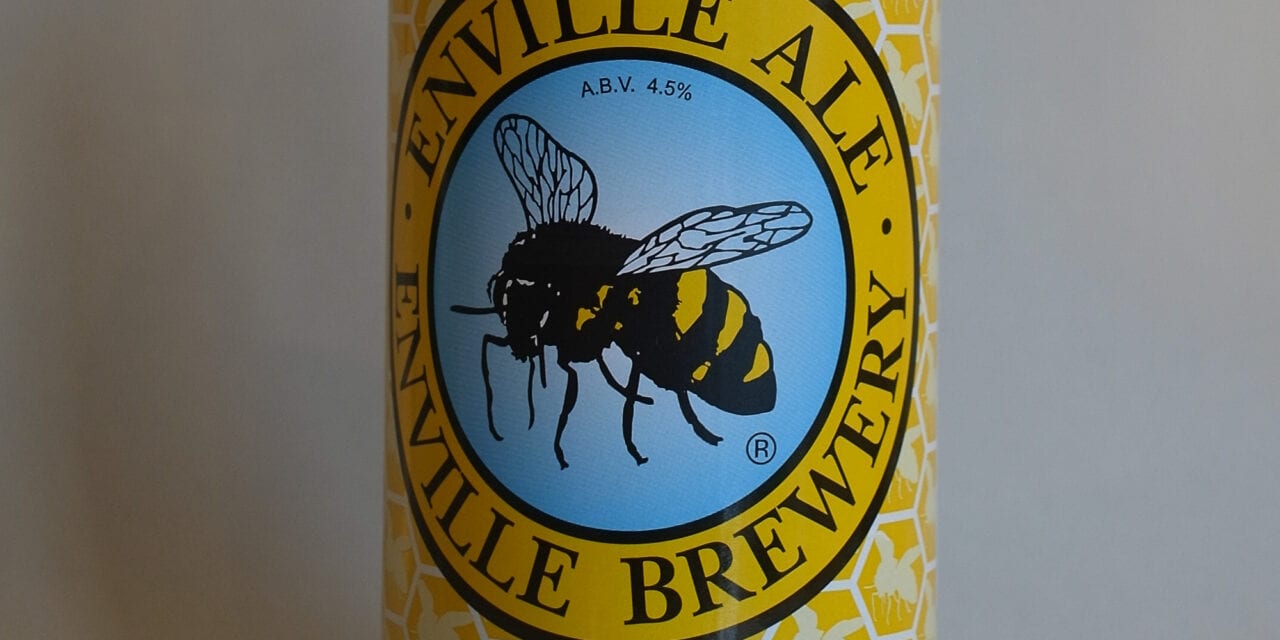 Dad's company had their Christmas meal in The Stable Bar, Bridgnorth this year (https://www.stablebarbridgnorth.co.uk). The Stable Bar serves Enville Beers which Brad, one of Dad's colleagues, raved about. Dad thought I ought to give some local beers a try as I spend so much time drinking and writing about beers from Europe and other parts of the UK, so he & Mum bought me some for Christmas. Never one to turn down free beer, here's my review of the first one I've tried – Enville's Honey Ale @ 4.5% ABV.
Enville Brewery is based in Stourbridge, about 20 miles away from where I was born and raised.  Have a look at their website: http://www.envilleales.com/home.html
The traditional style honey ale is the first of the foursome that Dad bought which I've tried. Branding wise Enville looks like a traditional brewery that tends to specialise more in cask ales than modern. The honey ale is clear, fresh and well carbonated.
As soon as you open the bottle you get the sweet lingering smell of honey. However, when you taste it you don't get as much of the honey flavour through. The malts seem to take over giving the beer a sweet lager flavour. It isn't something I would think of when drinking a traditional ale. In addition the carbonation makes it feel to fizzy. For such a light beer it felt very filling.
I would say this beer would be incredible on cask, and I need to persuade Dad to take me to the Stable Bar to prove that point. However, in bottle, it just wasn't for me.
But a great effort from a small local brewery.